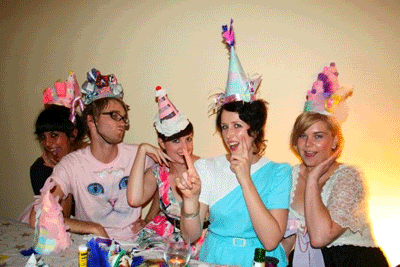 Last night my housemates and I hosted a delightful pastel feast for Easter. There were mountains of food, tiny glittery cupcakes, an Easter hat craft table, egg hunt, and a marshmallow bunny centerpiece. Pastel outfits were a MUST of course.
Crepe paper decorations.
Mallow bunny centerpiece and an assortment of origami bunnies handmade by Greg (who worked on them ALL day).
The Easter hat craft table! We channeled our inner 5 year olds and embellished hats with tulle, pom poms, googly eyes, fluffy chickens, ribbon, cellophane, sequins and more!
Rosie's magnificent ice cream sundae hat.
Pastel pretties.
Margaux wearing Greg's Japanese inspired Easter hat.
Tamara's giant squid-inspired hat, as modeled by our porcelain kitty.
Shunji wearing the hat I made for him and looking particularly 5-year-old.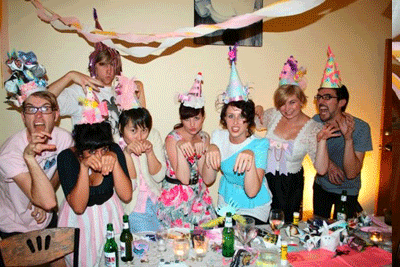 Pastel Club in action.