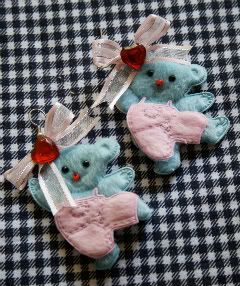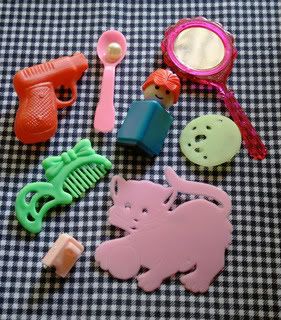 I just posted these new items in my
Club Cute Etsy shop.
One is a pair of furry teddybear earrings and the other is a collection of brooches made from vintage toys.
It's been really fun getting back into posting things on Etsy to sell, and good to get these little trinkets out into the open as I made heaps of them for markets and never put a lot of them online. I can't wait to get the Heartbreaker shop up and running again too.